2018 Holiday Greeting Cards Fundraiser
Give the gift of family when you purchase our 2018 holiday cards! 100% of the proceeds from our fundraiser help to
keep pets and families together
.
Our Greeting Cards are sold in
packs of 15 for only $15
plus shipping. All domestic US orders will be shipped via USPS Priority mail for a flat $8 fee, regardless of how many cards you purchase. For international orders, please
contact us
for pricing.
Custom messages on inside of cards (ie. custom verse, signatures, corporate logos, family or company holiday newsletter, photo, etc.) available for additional fee. To order custom cards, please
contact us
with your details and how many cards you need, so we can provide a quote.
Cards feature the artwork of local Tennessee artists and were created especially for this fundraiser.
Our holiday cards are now available for purchase locally at our retail sponsors! Pick up your cards today at:
Jollifrogs
8074 Highway 100
Nashville, TN 37221
come.sit.stay Nashville
4425 Harding Pike
Nashville, TN 37205
Happy Pawlidays
by Brianna Carroll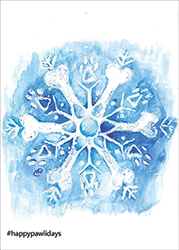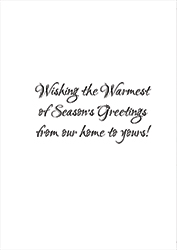 Happy Hanukkah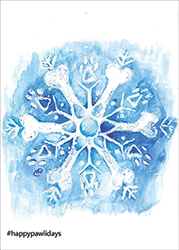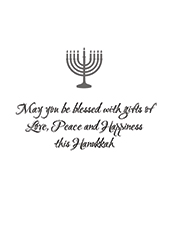 About the Artist:
Brianna Carroll
- Art has been life-changing for me. I am excited to bring fine art and artistic services to the lives of others!
PSA: Not All Gifts Keep On Giving
by Jessica Tierrablanca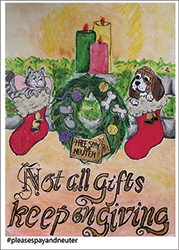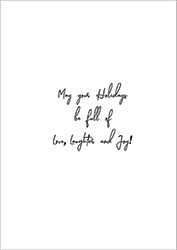 About the Artist:
Jessica Tierrablanca is an East Tennessee artist specializing in dog cartoons. Aside from being an avid animal lover and talented artist, Jessica also works at a Chattanooga animal hospital.
It's The Thought That Counts
by Gregory Lannom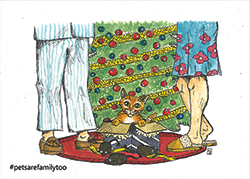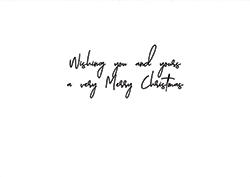 About the Artist:
Gregory Lannom
- Just a country boy who always had a hankering for the city who makes cartoons and caricatures and sundry art things and stuff.
Assorted Pack
(5 of each Christmas design)